Statement Regarding Coronavirus (COVID-19) Procedures and Precautions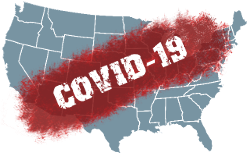 To patients, family members, and friends of Melbourne MedPsych:
Please be aware that we are following the guidelines of our professional organizations and the CDC to ensure the safety of our patients and family members, as well as our own providers and staff with regard to patient appointments and visits.
Our first priority is the safety and well-being of our patients and family members who seek assistance from us. We are also taking steps to remain vigilant regarding our own health status and that of our providers and staff so that our services can remain available to healthy individuals to the extent consistent with CDC recommendations.
We work in outpatient offices that are kept clean and sanitary. We are cleaning with anti-bacterial agents and sanitizing wipes routinely, and we will continue to do so going forward.
Please let us know at any time if you have questions or concerns regarding these issues. Our office manager can be reached at 321-342-2768.
Sincerely,
The Melbourne MedPsych Team